MECHATRONICS ENGINEERS – VIC & NSW
A&RT is always on the lookout for energetic and motivated Mechatronic Engineers to join our growing engineering team. The roles within the business will be varied, challenging, and require strong mechanical, electrical, and control system capabilities.
The successful applicant should :
Have Professional qualifications in Mechatronic or Robotic Engineering.
Come with one to five years of experience in an engineering role.
Be able to conduct engineering outcomes as part of a team producing bespoke machinery for customer-specific needs.
Be a competent communicator and have great attention to detail.
Possess sound analytical and report-writing skills.
Be able to solve problems, and think critically.
Be comfortable working in a team and autonomously without the need for supervision.
Be able to deal directly with senior management on reporting requirements, document writing and work to project and job delivery timeline requirements.
Be willing to travel to client operations and be site-based for short periods.
Have good values, and a positive perspective.
If this sounds like you and you want an interesting and dynamic start or change to your career path, let us know about you today.
Current Job Postings on SEEK
https://www.seek.com.au/job/68723921?tracking=TMC-SAU-eDM-SharedJob-13246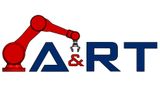 Mechatronic Engineer
Automation & Robotic Technologies
Penrith, Sydney NSW
Electrical/Electronic Engineering (Engineering)
Full time